Your Premier Real Estate Coaching and Training Partner
Our mission is to empower you with the knowledge, skills, and guidance you need to excel in the competitive world of real estate. Whether you're a seasoned professional looking to take your career to new heights or Real Estate CEO, Builder, Developer, or Investor we have the expertise and resources to help you thrive.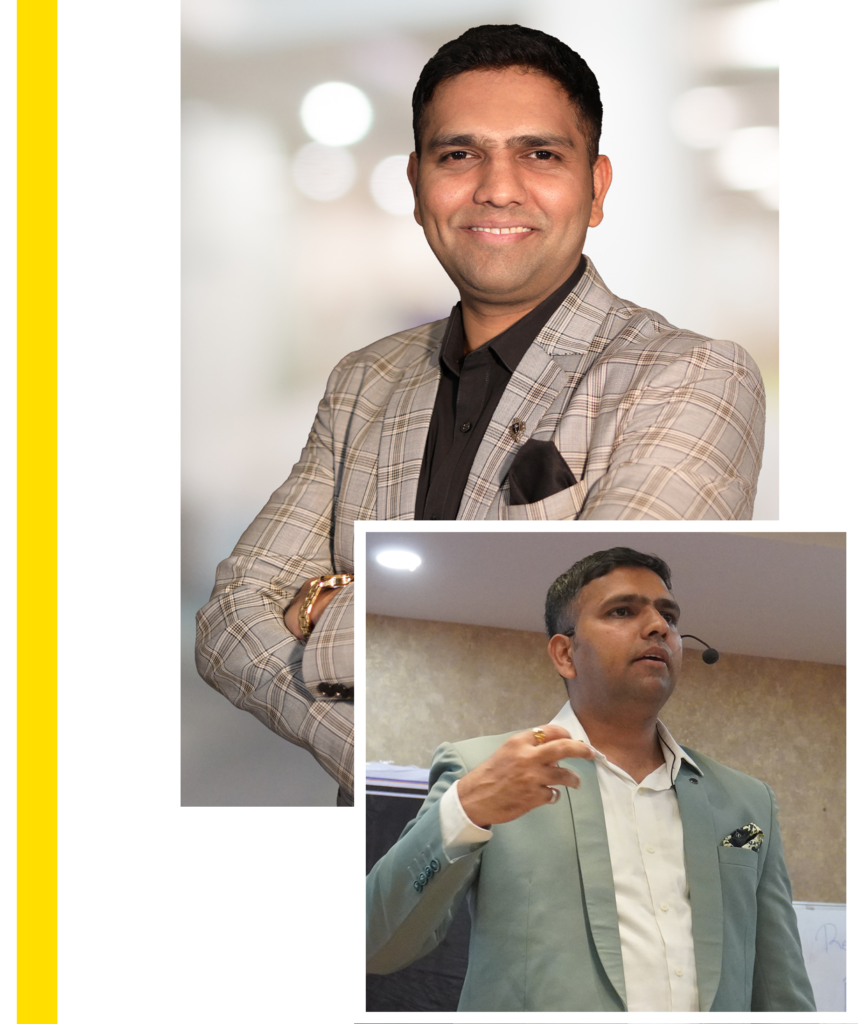 India's leading Real Estate coach & first Real Estate Ph.D. holder who has trained more than 2000+ real estate entrepreneurs. Trained 200000+ people from real estate industry.
how you can grow in real estate?
RGC CEO is One to One real estate coaching with 24-week long mentorship program for Real Estate CEO's, Builders, Developers and Entrepreneurs RGC Champion is real estate training program is for real estate agents, brokers, channel partners, freshers, and enthusiasts
RGC System is real estate corporate training for management and employees.
Why to Choose Us for Real Estate Coaching?
Dr. Amol Maurya is number #1 Real Estate Coach in India. With a track record of trust and reliability, he has served as a trusted advisor to over 100 top corporate clients. His influence extends far and wide, having conducted training sessions in more than 50 cities across India.
With a rich reservoir of experience spanning over 16 years, Dr. Amol Maurya specializes in Real Estate training, coaching, business system development, and team building. His impact is palpable, having imparted knowledge and guidance to an impressive tally of over 200,000 individuals.
With 16+ years of practical experience and knowledge Dr. Amol Maurya embarked on his journey to establish a training firm. His aim is to provide practical and accessible solutions to a wide range of organizational, institutional, and personal challenges, thereby effecting positive changes in the lives of those he touches through his training workshops and sessions.
Dr. Amol Maurya has been a guiding light for countless real estate agents, brokers, channel partners, marketing agencies helping them overcome seemingly insurmountable obstacles in their real estate career.
Contact No : +91 8087010150/53
Email : dramolmouryaa@gmail.com
Address : Swaraj Colony, Building No. 28/7-4, behind Medical College, Near Ajni Police Station, Nagpur, Maharashtra 440027