Dr. Amol Maurya is one of the most leading Real Estate business coach in India. He has been a trusted advisor for over top 100 Corporate clients, also took training in more than 50 cities in India. Holding 15+ years of experience in Real estate training, Coaching, Business System formation and Team Building. He has trained more than 2,00,000 people till date. Soon he is unveiling his first book on Real Estate which is titled as Real Estate Game Changers (RGC). The reason for writing RGC book is because we want to empower 2 lakh of real estate entrepreneurs in the next 10 years by interviewing top 50 CEOs in India, so that their practical knowledge and strategies can be shared with the upcoming Breed of real estate entrepreneurs.
He is also the Founder and CEO of 3 Companies WIN-WIN Training – Real Estate Business Coaching and Training Company, Earth Interiors-A quality Interior and Furnishing Company, Wealth Creators – Professional Real estate and Financial Product Sales and Marketing Firm.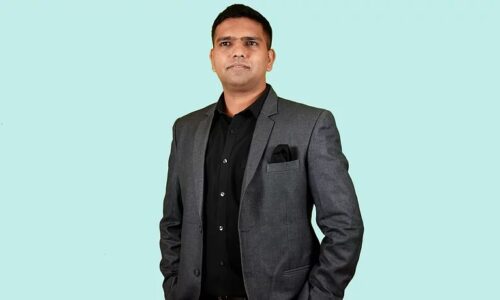 Dr Amol Maurya helps small and medium scale entrepreneurs and business owners to expand their business across the globe where the participants were given knowledge about the real estate and sales & corporate training through workshops and sessions. His speaking quality, motivations, leadership, business, creativity and goals make immediate changes in the life of the entrepreneurs.
He has vast experience and practical knowledge gathered in his life. He started a Training firm to give practical and easy solutions to various organizational, Institutional and Personal Problems to bring changes in the life of peoples around him by sharing knowledge and experiences through training workshops and sessions.
He helped many clients break through the obstacles that seem to be holding them back in life. He can assist, analyze and advance higher approaches to take care of the troubles that are standing in the way of your goals.
And
you are determined
to make your life be what you want it to be!
How Dr Amol Mourya Can Help You in Enhancing Your Business?
Experience winwin in your business
The unique system which we have enables 360-degree growth and development. A spirited 15 years of experience in the industry and 8 years of vigorous research with so many international publications.
We help you learn and develop better ways to handle the issues that are standing in the way of your goals.
New Book From Dr Amol Mourya
Coming Soon
How Real Estate Entrepreneurs Can Grow Their Business By 5X Using This Proven Model And Strategies Of Growth.