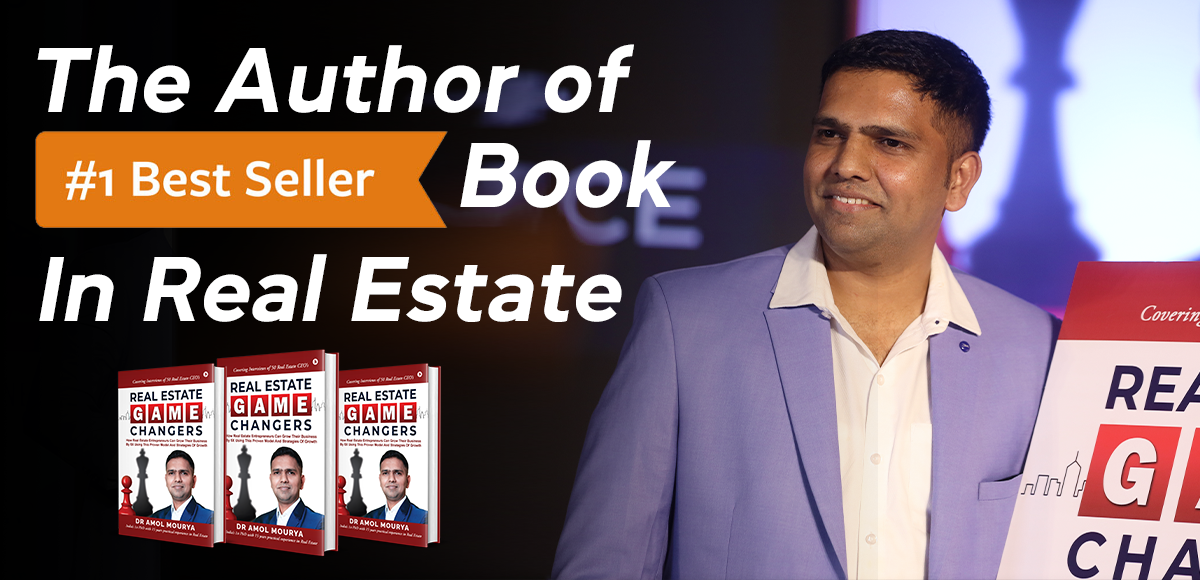 "Dr Amol Mourya is one of India's leading Real estate Coach and 1st PhD in Consumer Buying Behaviour in Real estate with 16+ years of Practical experience in Handling 3 Real estate Companies"
Dr. Amol Maurya is one of the most leading Real Estate business coach in India. He has been a trusted advisor for over top 100 Corporate clients, also took training in more than 50 cities in India. Holding 16+ years of experience in Real estate training, Coaching, Business System formation and Team Building. He has trained more than 2,00,000 people till date. Soon he is unveiling his first book on Real Estate which is titled as Real Estate Game Changers (RGC). The reason for writing RGC book is because we want to empower 2 lakh of real estate entrepreneurs in the next 10 years by interviewing top 50 CEOs in India, so that their practical knowledge and strategies can be shared with the upcoming Breed of real estate entrepreneurs. He is also the Founder and CEO of 3 Companies WIN-WIN Training – Real Estate Business Coaching and Training Company, Earth Interiors-A quality Interior and Furnishing Company, Wealth Creators – Professional Real estate and Financial Product Sales and Marketing Firm.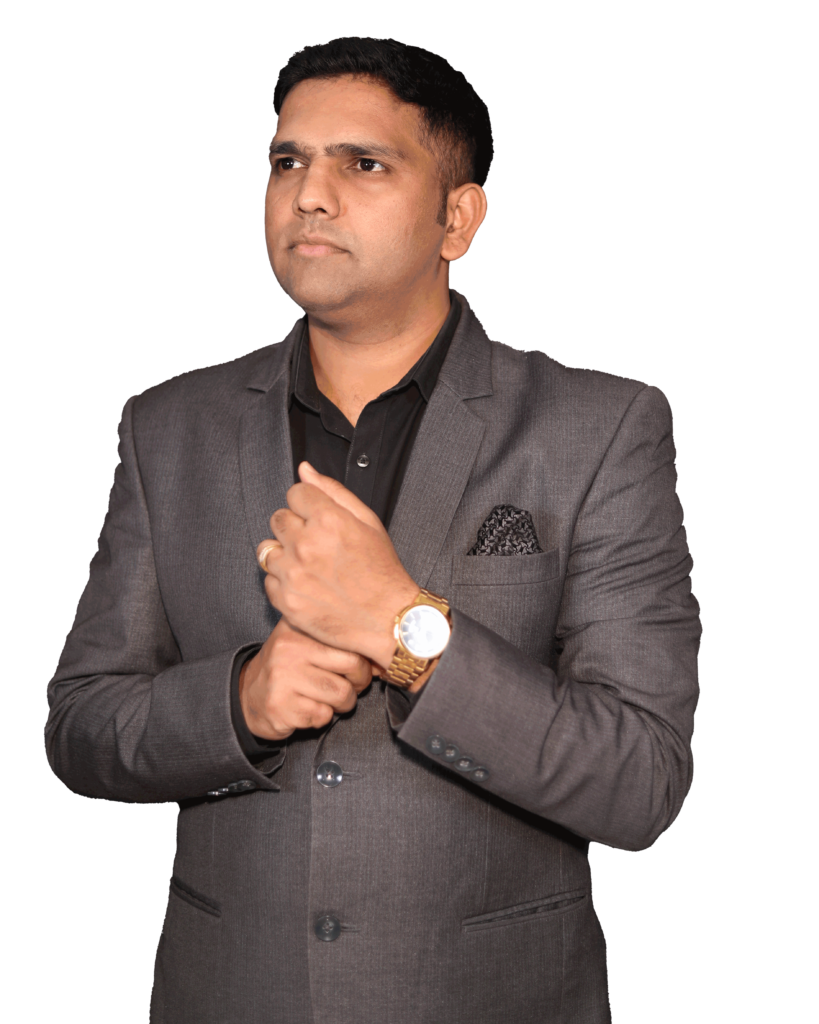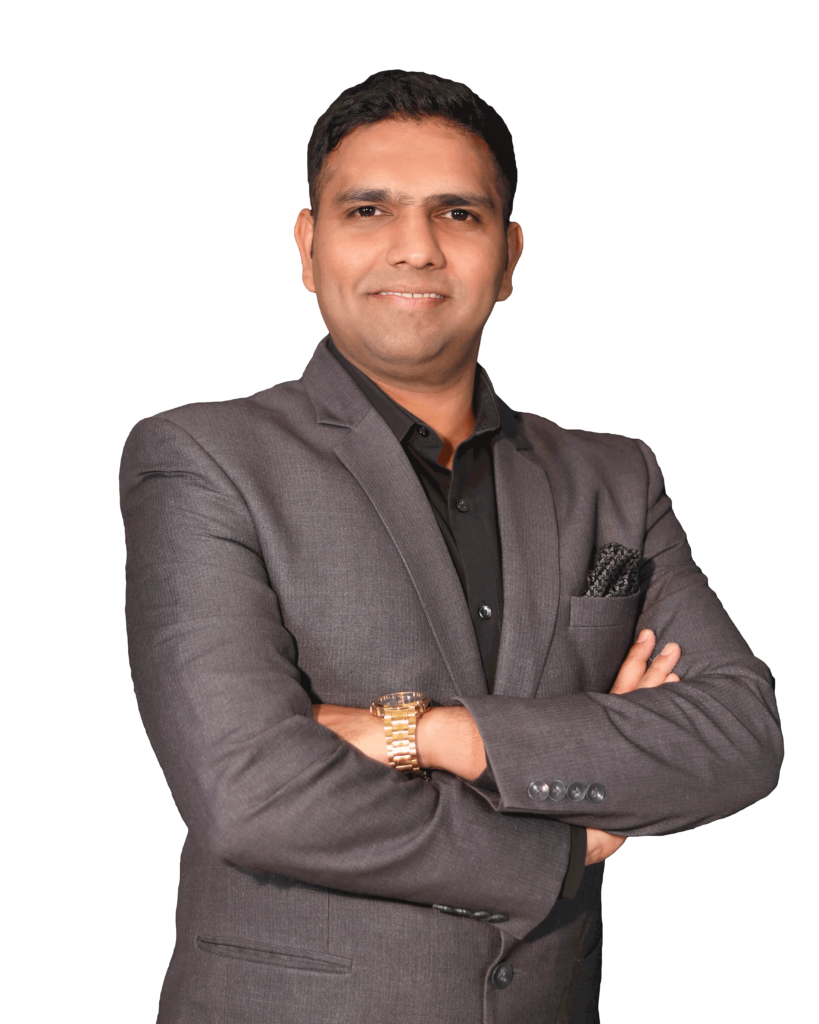 Dr Amol Maurya helps small and medium scale entrepreneurs and business owners to expand their business across the globe where the participants were given knowledge about the real estate and sales & corporate training through workshops and sessions. His speaking quality, motivations, leadership, business, creativity and goals make immediate changes in the life of the entrepreneurs. He has vast experience and practical knowledge gathered in his life. He started a Training firm to give practical and easy solutions to various organizational, Institutional and Personal Problems to bring changes in the life of peoples around him by sharing knowledge and experiences through training workshops and sessions. He helped many clients break through the obstacles that seem to be holding them back in life. He can assist, analyze and advance higher approaches to take care of the troubles that are standing in the way of your goals.
1st PhD in Consumer Buying Behaviour in Real estate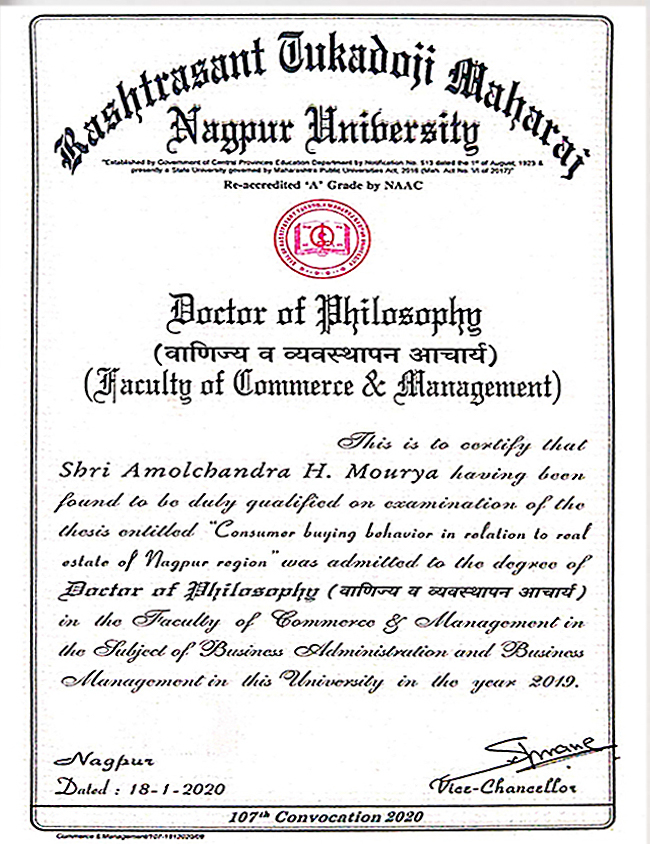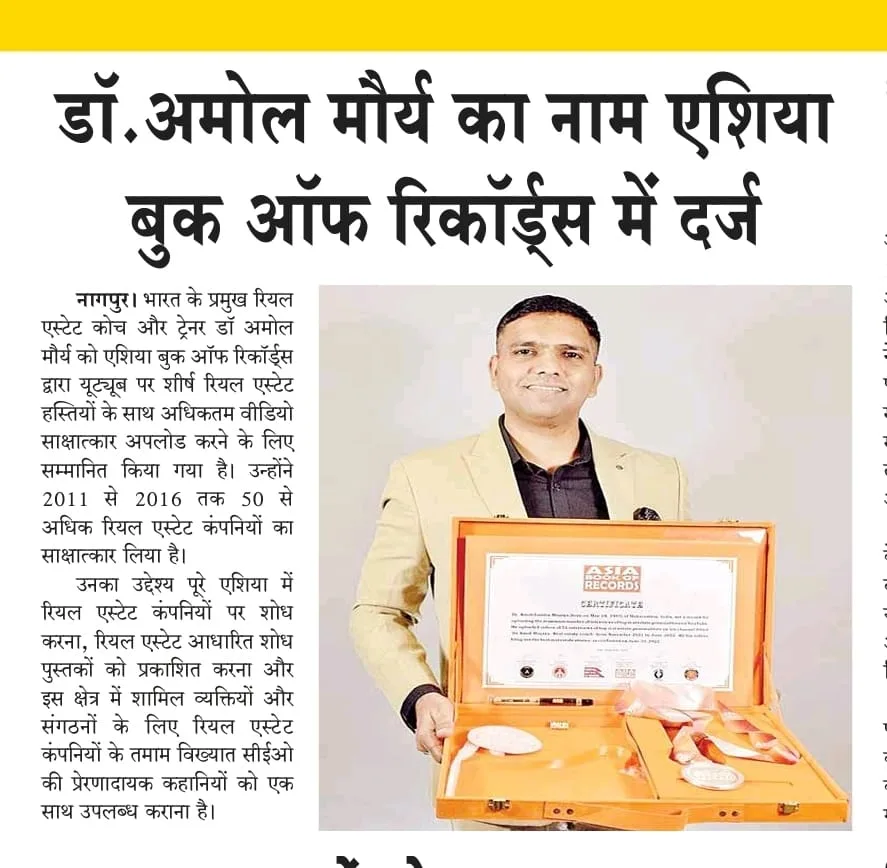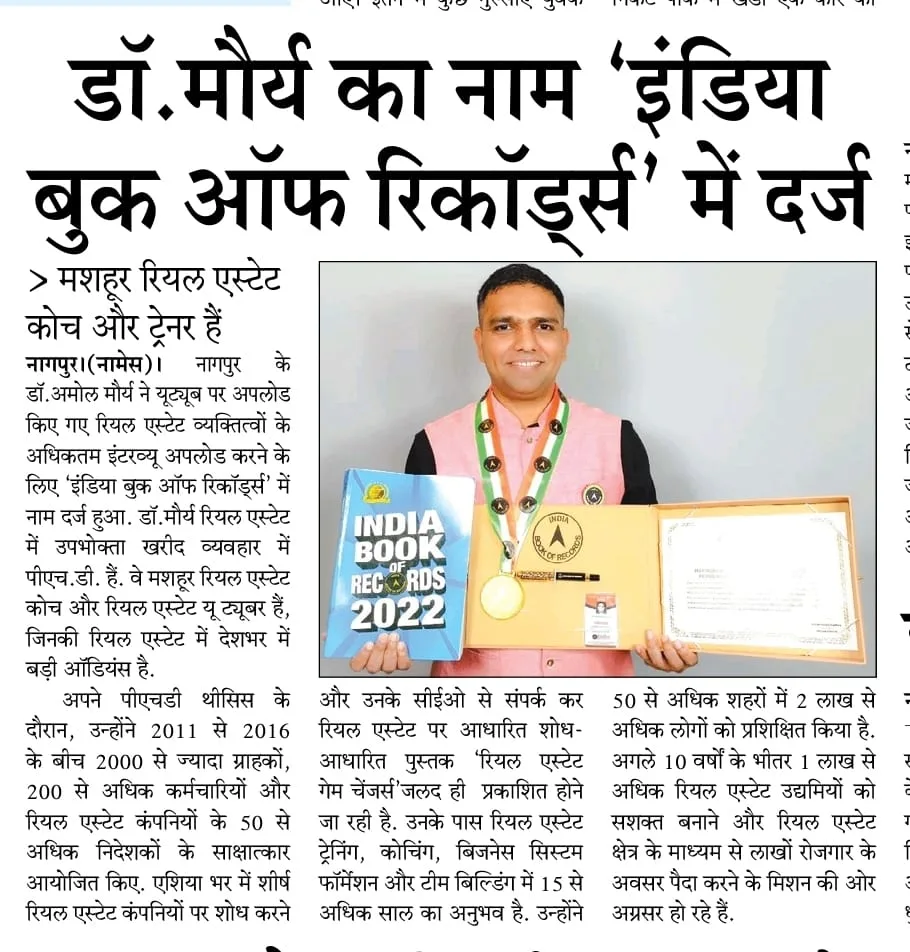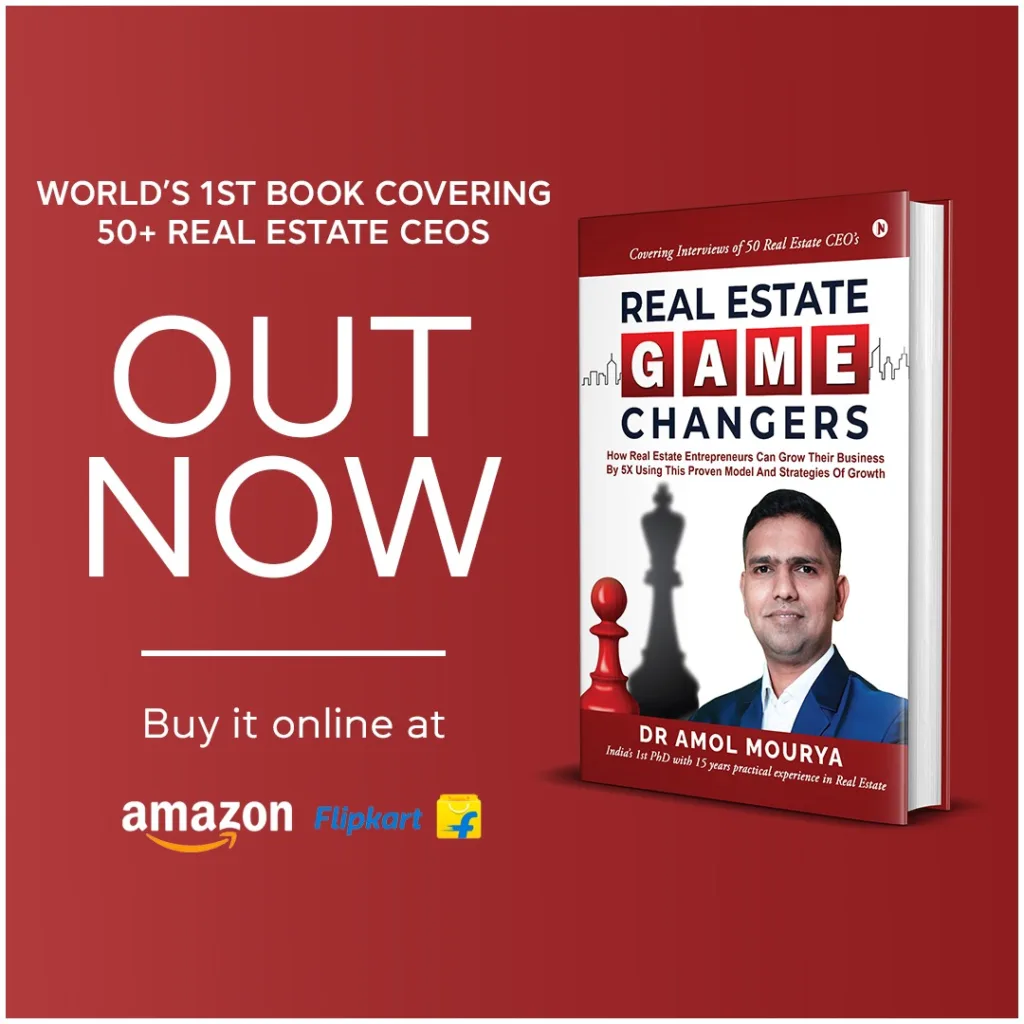 Real Estate Game Changers Book Launch: An Unforgettable Event with Distinguished Guests
We are proud to have hosted a successful book launch event for the Real Estate Game Changers Book, featuring exclusive interviews with over 50 real estate CEOs across Asia. The event was graced by esteemed guests, including Chief Guest Shri. Krupal Tumane (Member of Parliament), Keynote Speaker Mr. Rajan Bandelkar (National President NAREDCO & Founder and MD Raunak Group), Guest of Honour Dr. Ananta Singh Raghuvanshi (Founder and President NAREDCO – Mahi), and Dr. Amol Mourya (Author of Real Estate Game Changers Book).
During the event, our guests shared valuable insights and experiences about the real estate industry, providing valuable knowledge for entrepreneurs in the field. We are delighted to announce that the book is now available for purchase on Amazon, providing readers with a wealth of information and strategies to succeed in the real estate market. Don't miss out on this incredible opportunity to gain exclusive knowledge from the game changers of the industry! 💼📈🏢
Contact No : +91 8087010150
Mail : dramolmouryaa@gmail.com
Address : Swaraj Colony, Building No. 28/7-4, behind Medical College, near Ajni Police Station, Nagpur, Maharashtra 440027